Security
This site has a SSL secure payment system which guarantees the confidentiality of your banking details while ordering.

Madiran Prestige 2018 Château Laffitte Teston
Red wine, 75 cl, Madiran, AOC Madiran
Caisse bois
Notes de dégustation : Une très belle robe couleur rubis profond. Au nez des arômes de fruits noirs, toasté et vanillé. En bouche les tanins sont élégants et équilibrés.
Caractéristiques du vignoble
Issu de sélection parcellaire. Macération douce et fermentation à température de 28°c en cuves bétons, pour en extraire les arômes de fruits noirs, complexité et les tanins les plus élégants. Cuvaison de 25 jours. Après 12 mois d'élevage dans notre chai souterrain à température et hygrométrie naturelles, cette cuvée est issu des meilleures barriques neuves.
Sol
: Argilo-calcaire
Densité
: 5 000 Pieds/ha
Vendange
: manuelle.
Caractéristiques du vin
Dans la tradition des grands Madiran qui marquent la mémoire.
Cépages
: 100% Tannat
Accords culinaires
: à 18°-19° sur toutes sauces noires, rôtis, gibiers, viandes maturées, truffes, fromages puissants.
A consommer entre 5 et 15 ans, mais peut vieillir plus.
C'est le vin de garde par excellence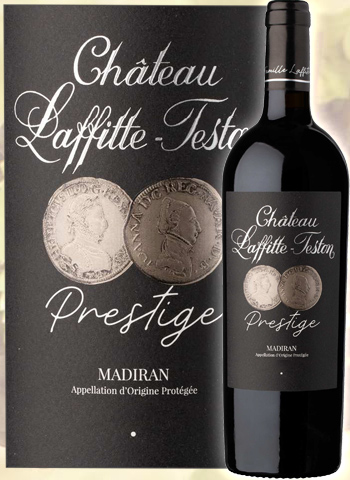 Prices including VAT, excluding delivery and customs duties.
Duties and transport are calculated on the order form.
Prices vary with the delivery country. Prices for delivery in
---
Les vins français
VAT Intra-Com. : FR 69 892 097 767
"Le Vignet" - 338 Chemin Biroc
31800 Villeneuve de Rivière - France


"Les vins français" are placing a supplementary range of wines at the exclusive disposition of retailers and professionals.

Customer Service
Phone : +33 (0)562 003 235
Mobile : +33 (0)684 382 629
@ : Les vins français
---