Security
This site has a SSL secure payment system which guarantees the confidentiality of your banking details while ordering.

>

Home

>

Lorgeril

>

Viognier de Pennautier 2018 Pays d'Oc Lorgeril
Viognier de Pennautier 2018 Pays d'Oc Lorgeril
White wine, 75 cl, Languedoc-Roussillon, IGP Pays d'Oc
Vin de Pays d'Oc
Notes de dégustation : Belle robe aux reflets de citrine limpide. Son nez de pêche et d'abricot nous flatte et sa bouche faite d'une pointe de fruits secs, de brugnons blancs, auréolée d'une touche de menthe fraîche, nous surprend et nous séduit.
Le vignoble
Sur ce terroir se conjuguent calcaires et argiles, chaleur méditerranéenne, influence atlantique et fraîcheur montagnarde, caractéristiques uniques et rares de l'AOP Cabardès, permettant d'associer les cépages atlantiques (malbec, cabernet, merlot) et méditerranéens (grenache, syrah). De nombreuses zones de garrigues et de rochers ont été regagnées sur la Montagne Noire jusqu'à 360 mètres d'altitude.
Caractéristiques du vin
Vinification
: Vendangé aux premières heures du jour. Immédiatement égoutté et pressuré. Débourbage à froid. Fermentation 3 semaines à 16/18° C.
Cépages
: Viognier 100 %.
Accords culinaires
: Vin parfait pour l'apéritif, mais aussi vin du foie gras et de la truffe.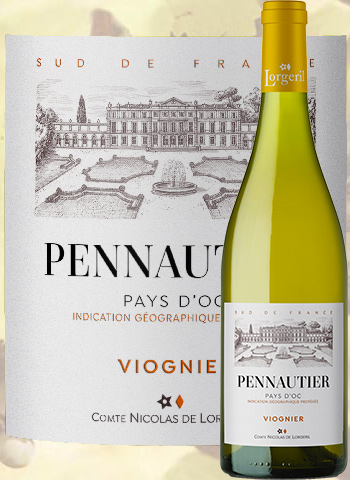 Prices including VAT, excluding delivery and customs duties.
Duties and transport are calculated on the order form.
Prices vary with the delivery country. Prices for delivery in
Thanks you for your visit !
The french wines
Siret : 401 551 858
31800 Villeneuve de Rivière - France
Contact @ : Les vins français


"Les vins français" are placing a supplementary range of wines at the exclusive disposition of retailers and professionals.

Customer Service
Phone : + 33(0) 562 003 235
Mobile : + 33(0) 684 382 629