Security
This site has a SSL secure payment system which guarantees the confidentiality of your banking details while ordering.

>

Home

>

Lorgeril

>

L'Orangeraie de Pennautier Rouge 2018 Pays d'Oc Lorgeril
L'Orangeraie de Pennautier Rouge 2018 Pays d'Oc Lorgeril
Red wine, 75 cl, Languedoc-Roussillon, IGP Pays d'Oc
Vin de Pays d'Oc Rouge
Notes de dégustation : Robe rubis rouge vif. Nez à dominante de fruits rouges (framboise, groseille) avec des notes de feuilles de cassis et noyaux de cerise. Vin souple et charmeur par la douceur des tanins en bouche. Il finit de manière élégante par une impression de groseille. Ce vin souple est prêt à boire.
Le terroir
Les vins de Pays d'Oc s'inscrivent dans un terroir marqué par une variété exceptionnelle du climat. Les vignes sont exposées au nord pour bénéficier de la fraîcheur durant les étés chauds, ainsi les raisins gardent une bonne acidité et une qualité aromatique.
Caractéristiques du vin
Cépages
: Cabernet Sauvignon 25 %, Merlot 30 %, Grenache 25 %, Carignan taille courte 20 %
Vinification
: Méthode bordelaise traditionnelle. Eraflage sélectif. Vinification séparée par cépage. Maîtrise des températures. Macération 15 jours.
Accords culinaires
: Grillades, charcuteries, fromages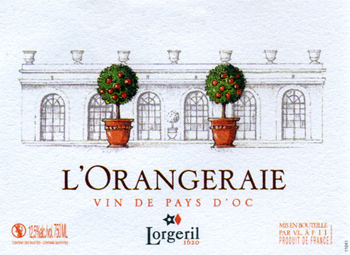 Prices including VAT, excluding delivery and customs duties.
Duties and transport are calculated on the order form.
Prices vary with the delivery country. Prices for delivery in
Thanks you for your visit !
The french wines
Siret : 401 551 858
31800 Villeneuve de Rivière - France
Contact @ : Les vins français


"Les vins français" are placing a supplementary range of wines at the exclusive disposition of retailers and professionals.

Customer Service
Phone : + 33(0) 562 003 235
Mobile : + 33(0) 684 382 629