Security
This site has a SSL secure payment system which guarantees the confidentiality of your banking details while ordering.

>

Home

>

Bordeaux

>

Château La Fleur 2015 Grand Cru de Saint-Emilion
Château La Fleur 2015 Grand Cru de Saint-Emilion
Red wine, 75 cl, Bordeaux,
Grand Cru Classé
,
Saint-Emilion
Neal Martin : 86
Wine Spectator : 90
Decanter : 97
Saint Emilion Grand Cru Classé
Notes de dégustation : Ce millésime révèle des vins fruités, profonds, équilibrés aux tanins fondus pour tous les cépages.
Le Château
En 2002, Dassault Wine Estates, s'est porté acquéreur de son plus proche voisin, Château La Fleur.
Des méthodes d'excellence sont alors mises en place pour permettre à ce merveilleux terroir de s'exprimer à sa vraie valeur et ainsi hisser ce cru parmi les meilleurs des Grands Crus de Saint-Emilion.
Caractéristiques du Vignoble
Superficie
: 6,48 Ha
Situation
: plateau nord de Saint-Emilion
Sol
: terre à dominante argileuse avec quelques recouvrements sableux
Encépagement
: 96% Merlot - 4% Cabernet Franc
Age des vignes
: Merlot : de 15 à 75 ans (Moyenne 40ans), Cabernet Franc : 45 ans
VITICULTURE
Taille
: guyot double et mixte
Culture
: travail superficiel du sol et enherbement raisonnés
Travaux en vert
: Ebourgeonnage - 2 effeuillages - éclaircissage
VINIFICATION / ÉLEVAGE
Vinification
: traditionnelle, en cuves béton thermorégulées
Élevage
: 85% barriques neuves, 15% barriques de 1 vin
Durée d'élevage
: 15 à 16 mois selon les parcelles.
Caractéristiques du vin
PRODUCTION EN 2015
Superficie vendangée
: 6,48 Ha
Encépagement
: 96% Merlot, 4% Cabernet Franc
Date de vendanges
: 8 et 9 octobre
Rendement
: 32 HL/Ha
Production
: 23 400 btls
Température de service
: 17-18°C
Temps de garde
: 15 ans et +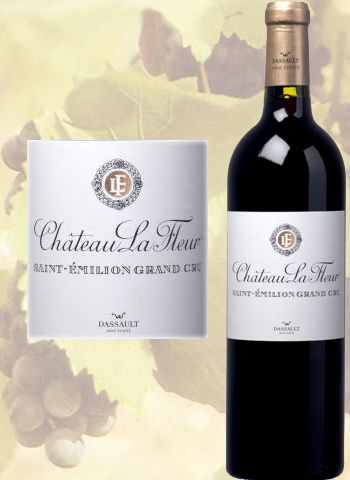 Autres millésimes et formats disponibles
Red wine, 75 cl, Bordeaux, Grand Cru Classé, Saint-Emilion

Informations anciens millésimes
Prices including VAT, excluding delivery and customs duties.
Duties and transport are calculated on the order form.
Prices vary with the delivery country. Prices for delivery in
---
Les vins français
VAT Intra-Com. : FR 73 401 551 858
"Le Vignet" - 338 Chemin Biroc
31800 Villeneuve de Rivière - France


"Les vins français" are placing a supplementary range of wines at the exclusive disposition of retailers and professionals.

Customer Service
Phone : +33 (0)562 003 235
Mobile : +33 (0)684 382 629
@ : Les vins français
---