Security
This site has a SSL secure payment system which guarantees the confidentiality of your banking details while ordering.

>

Home

>

Rasteau Rouge 2017 Côtes-du-Rhône Villages Chapoutier
Rasteau Rouge 2017 Côtes-du-Rhône Villages Chapoutier
Red wine, 75 cl, Vallée du Rhône, AOC Côtes-du-Rhône Villages
Côtes du Rhône Méridionales
Notes de dégustation : Robe pourpre, très profonde. Nez, fin et puissant, on retrouve de nombreux arômes de fruits (groseille, cassis, framboise...). En bouche, Généreux, ce vin présente une belle structure.
Situé au nord du département de Vaucluse, le vignoble de Rasteau occupe une place privilégiée. Ses coteaux exposés au sud, ses sols pauvres et son micro-climat méditerranéen lui permettent de produire des raisins concentrés nécessaires à la production de vins de forte typicité.
Rasteau bénéficie d'un climat méditerranéen qui se caractérise par des étés chauds et secs et des hivers plutôt doux. De plus, l'exposition sud des coteaux et sa disposition en forme d'amphithéâtre permet de protéger légèrement le vignoble du mistral. Ne s'élevant pas au–dessus de 350 mètres, le terroir de Rasteau est très accidenté. En effet 65% du territoire à une pente supérieure à 5% et 30% avec une pente supérieure à 20%. Le vignoble Rastellain, dont les sols sont majoritairement argilo-calcaires, s'étend sur la plupart des terres du village.
Cépage
: Grenache, Syrah, Mourvèdre, Cinsault et Carignan.
Garde
: de 2 à 8 ans
Accords culinaires
: Filet mignon. Côtelettes d'agneau.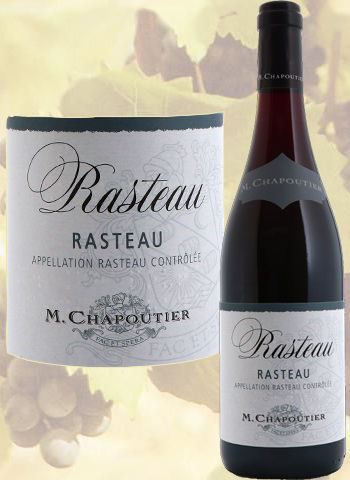 Prices including VAT, excluding delivery and customs duties.
Duties and transport are calculated on the order form.
Prices vary with the delivery country. Prices for delivery in
Thanks you for your visit !
The french wines
Siret : 401 551 858
31800 Villeneuve de Rivière - France
Contact @ : Les vins français


"Les vins français" are placing a supplementary range of wines at the exclusive disposition of retailers and professionals.

Customer Service
Phone : + 33(0) 684 382 629
Fax : + 33 562 003 236