Security
This site has a SSL secure payment system which guarantees the confidentiality of your banking details while ordering.

>

Home

>

Faiveley

>

Mercurey Blanc 2016 Domaine Faiveley
Mercurey Blanc 2016 Domaine Faiveley
White wine sec, 75 cl, Bourgogne, Côte Chalonnaise,
AOC Mercurey
Revue des vins de France : 14-14,5
Côte Chalonnaise Bourgogne Faiveley
Récolte du Domaine Faiveley
Notes de dégustation : Son or est superbe, son nez émouvant grâce à des notes de mousse, de sous-bois, de noisette grillée. En bouche, richesse et plénitude s'appuient sur un excellent support d'acidité qui fera office de colonne vertébrale. D'une typicité parfaite, ce vin offre un bouquet rare. On peut le laisser dormir un an ou deux ou le servir dès à présent sur une viande blanche.
Caractéristiques du vignoble
Cette parcelle est voisine de La Framboisière sur laquelle sont produits de puissants vins rouges. Dans le Clos Rochette, les sols sont particulièrement compacts, durs au labour car jonchés de petites roches, d'où son appellation. On y produit des vins blancs riches et complexes.
Caractéristiques du vin
Cépages
: chardonnay
Potentiel de garde
: 5 à 7 ans.
T° de service
: 10°C à 12°C
Accords culinaires
: des crustacés, des huîtres et coquillages, du ris de veau.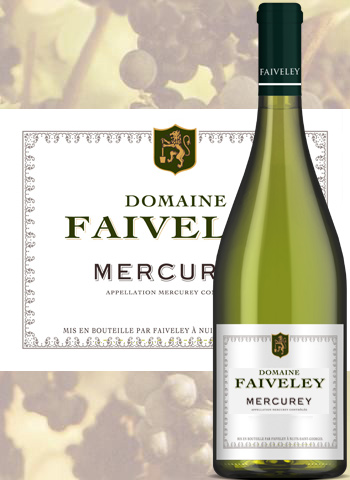 Prices including VAT, excluding delivery and customs duties.
Duties and transport are calculated on the order form.
Prices vary with the delivery country. Prices for delivery in
Thanks you for your visit !
The french wines
Siret : 401 551 858
31800 Villeneuve de Rivière - France
Contact @ : Les vins français


"Les vins français" are placing a supplementary range of wines at the exclusive disposition of retailers and professionals.

Customer Service
Phone : + 33(0) 684 382 629
Fax : + 33 562 003 236