Security
This site has a SSL secure payment system which guarantees the confidentiality of your banking details while ordering.

>

Home

>

Bordeaux

>

Prestige De Bordes Rouge 2016 Cheval Quancard
Prestige De Bordes Rouge 2016 Cheval Quancard
Red wine, 75 cl, Bordeaux, AOC Bordeaux
Notes de dégustation : Le Merlot et le Cabernet Sauvignon se marient à merveille dans ce Prestige de Bordes Quancard 2016. Un vin qui séduit par ses arômes complexes, sa souplesse et sa rondeur. Un rouge qui satisfera les initiés comme les néophytes.
Caractéristiques du vin
Vendanges manuelles
élevé en fûts de chêne
Récolte sur un terroir homogène, vinification et élevage traditionnels sont les éléments de la démarche qualitative qui a donné naissance à la gamme Prestige de Bordes rouge (élevé en fûts de chêne) et Chai de Bordes (rouge, blanc, rosé). Cette production constitue aujourd'hui l'un des fers de lance de la Maison Cheval Quancard et fait référence dans le monde entier.
Cépages
: 75% Merlot, 25% Cabernet Sauvignon
Garde
: Ce vin qui peut être consommé dès maintenant, possède une aptitude au vieillissement de 4 à 6 ans.
Accords
: S'appréciera accompagné de volaille rôtie, de viande blanche ou encore de fromage.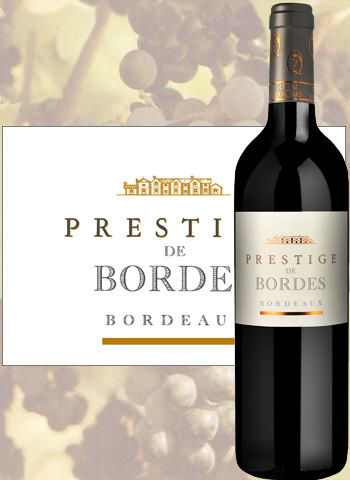 Autres millésimes ou formats :
Red wine, 150 cl, Bordeaux, AOC Bordeaux
Prices including VAT, excluding delivery and customs duties.
Duties and transport are calculated on the order form.
Prices vary with the delivery country. Prices for delivery in
Thanks you for your visit !
The french wines
Siret : 401 551 858
31800 Villeneuve de Rivière - France
Contact @ : Les vins français


"Les vins français" are placing a supplementary range of wines at the exclusive disposition of retailers and professionals.

Customer Service
Phone : + 33(0) 684 382 629
Fax : + 33 562 003 236